J. I. Nelson, Ph.D.
Jump to bottom.
A farewell tea party was held by The Madeira School of McLean for Robin Nelson after 12 1/2 years of service. Although she was "only" the Health Center's administrative assistant, everyone knows that admin assistants are the wizards that make organizations work. Robin thanks everyone in the many offices she worked with for their friendship and good company facing both hard deadlines and many tough salad choices at lunch.

In case you don't know, The Madeira School is a beautiful high school on high bluffs overlooking the Potomac River. In most schools, the girls do the homework, but the boys dominate discussions, which tends to dumb down classrooms. Madeira has solved this problem at its source, by eliminating the boys. To meet our girls, boys just have to get into some great colleges, where they'll eventually find most of our girls. The Madeira School accepts boarding students and has a student body that is diverse across race, class and many of the world's countries.





The Living Room in Main Bldg
Click closeups below to enlarge.


Both the Living Room in Main and the CA (Chapel-Auditorium) look out over the Potomac River valley with stunning views. When the school invited all staff to join the Board of Directors for dinner 1Nov07, Autumn was in her last glories and I snapped this view.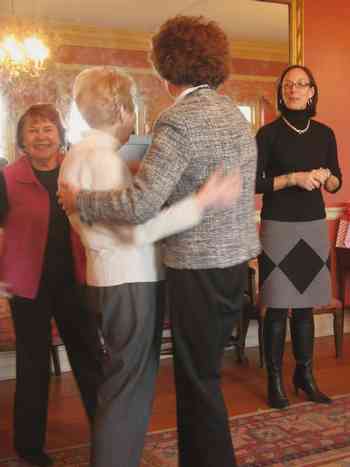 Robin gets a hug from Jinx Smith after Meredith Cole's tribute and presentation of gifts on behalf of the School, while Lydia Sorrels looks on. We were also cheered to see Christine Langford
but I failed to get a photo. Here are some from the Madeira Christmas Party the month before (Dec07).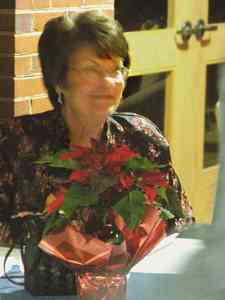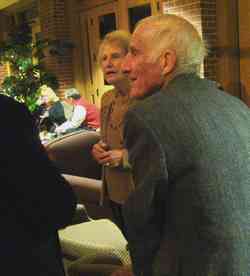 click any image to enlarge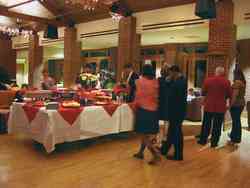 (above left) Christine Langford and (right) Jinx and Mansfield Smith at
(below) the Madeira School Christmas Party 2007, Student Center building.
Who will forget Andy Gaylord's fabulous food?


Jinx, Robin, Lydia and (right) Assistant Head Mistress Meredith Cole, Robin & Jerry Nelson
Allyson Thompson, BJ Romanoff, Robin
Paul Hager, Dean of Faculty. Ed Hamer, Facilities Services. Rita Cooley.


Serious engineering with Pat Terrell.
Thank you, Andy, for a great cake.
First she tells the photographer, "It's my party, don't wear a name tag or act conspicuously." Then she says "Why didn't you get a picture of everybody?" and recites the names of over 50 people she noticed were there. Thank you everyone for coming and apologies if your picture is missing.


Robin's Madeira pewter cup, and yes, the roses on Andy's cake were real. In the background, a small sponge washed up on a beach in Australia and looking like cooling towers for nuclear power -- Robin in her Monumental Period. A Professional Development grant from The Madeira School gave Robin printmaking skills, very much on display in artwork shown at Swarthmore College, 2007.


GREAT ORGANIZATIONS, STRONG CULTURE

It is true that missing employees can be easily replaced. Employees seem interchangeable. The seat on the chair will still be warm.

I have worked in venture capital and in equity analysis and always found that a company is no better than its people. Good relations among working colleagues produce high job satisfaction, low turnover, and a powerful draw for new talent. Y
ou keep the people with good character in order to set the culture. Culture drives an organization by shaping behaviors not easily driven by employee manuals and compensation packages.

Workers cross-linked to others by mutual trust are a company's fountain of youth. These people enable any organization to be entrepreneurial, dynamic, responsive. A person will put her/himself out for others -- no questions asked -- when the bond of trust is there. "People are our most important asset," many say. To push into new areas, deploy your best people and let the organizational chart follow.


But the position was eliminated.
The person left.
The tea party was great, and the School's motto was fulfilled:
"Function in disaster, finish in style."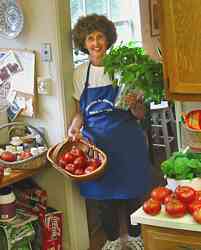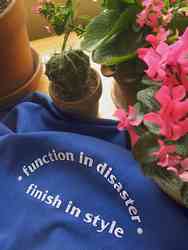 click to enlarge











"Function in Disaster, Finish in Style."
And, we both add, preserve a sense of fun!
--Robin & Jerry
robinhnelson at speakeasy dot net and jerry-va at same.
Address for this page: robinsfarewell.notlong.com return to top