Pepper's Page

Pepper was the Nelson family's Welsh Terrier from 1989 to 2004.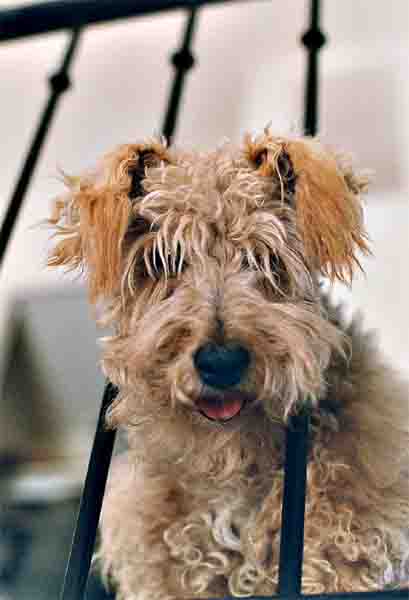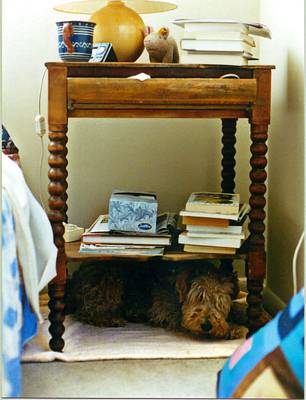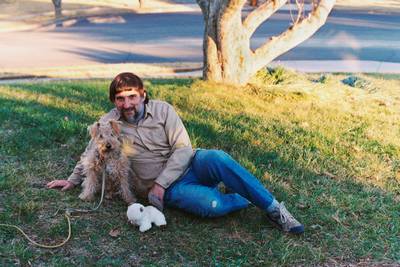 (left) We knew another Virginia summer was upon us when Pepper took up her "Summer Residenz" under Robin's night table. That spot was the outside northwest corner on the ground-level concrete slab, and the coldest spot in the house.

(right) I don't know if it contradicts the Maxist concept of property, but Pepper knew the white beaver toy was hers the minute she laid eyes on it. She couldn't part with it, certainly not the first day. That meant doing the mile-long Evening Walk through the neighborhood with the toy in her mouth. Everybody knew Pepper.

Getting everyone to do something together was her greatest pleasure, and she wasn't afraid to be totally silly if that would stir the crowd to action.

My kind of dog.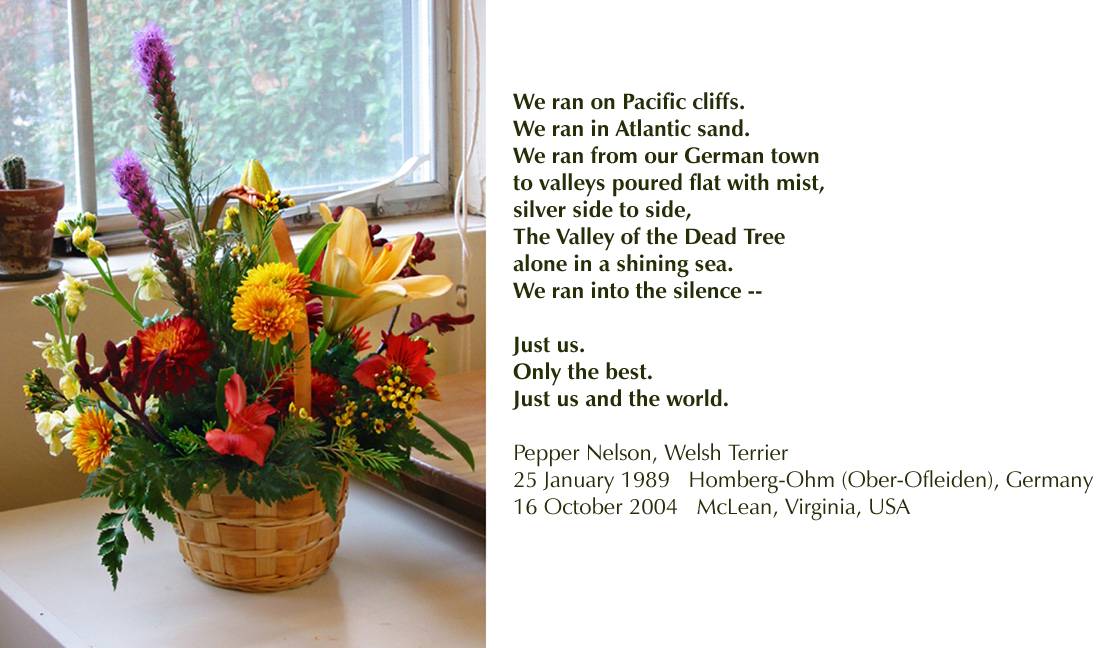 With thanks to everyone at the Madeira School Health Center.

--Robin & Jerry

Rev 3/06 home