SOME PRIOR RATES FOR INTERNATIONAL FLATS




26 Jan 2014; these later proved to be the rates to which we reverted on 10 April 2016.




Exceptionally for the International Flats service, we got an exact reversion to prior numbers.



31 May 2015
Intl FLATS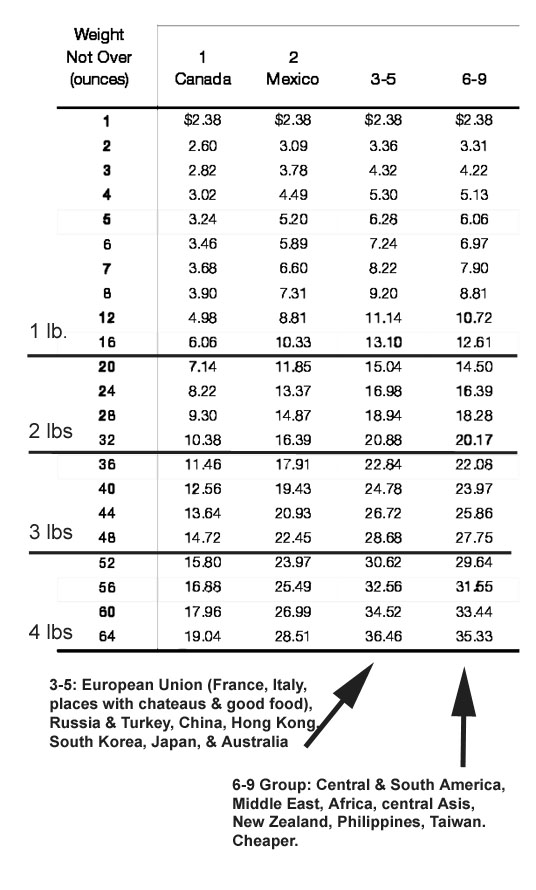 On 10 April 2016, the Postal Regulatory Commission ended the 2-year "exigent surcharge" of 2014.
For international FLATS, the roll-back was exact, and the rates reverted to those shown above for
26 January 2014.

The rates held steady on 22Jan2017, same as 26Jan2014.
The rates held steady on 21Jan2018, same as 26Jan2014.


Rev 5Jul2016, 24Jan2019.