Click to enlarge.
Robin felt an immediate bond with Mina's little "Complexity,"
and so did I (Jerry) because there are
lots of wires in my life
.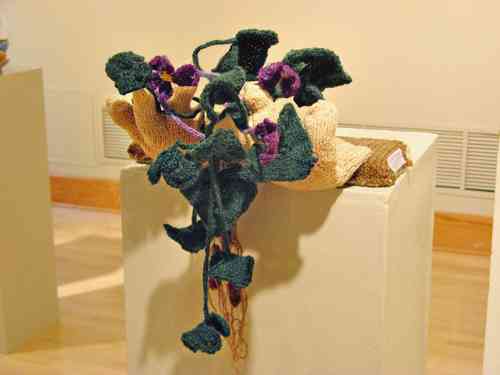 Click to enlarge.
Eve Jacobs-Carnahan '82 "Violets Unearthed", 2006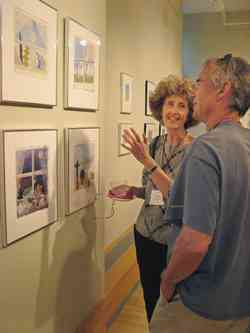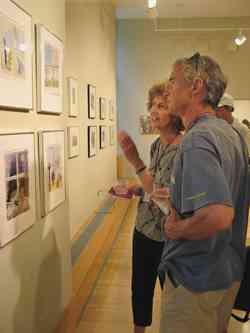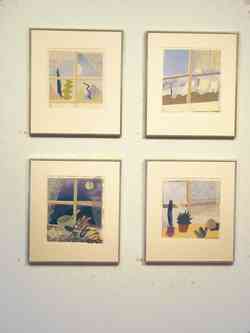 Click any photo to enlarge. Drag browser wider for 3-in-a-row image display.
Menno VanWyk and Robin looking at her collage, a window of windows. You can find more color-accurate scans of the 4 artworks in
Robin's portfolio
under "Collage" (your browser's BACK button returns you here).
top left: Window with Shapes (collage) 2002

top right: Window with Clothesline (collage) 2002

btm left: Window at Night with the Dishes (collage) 2007

btm right: Window with Four Cactuses (collage) 2007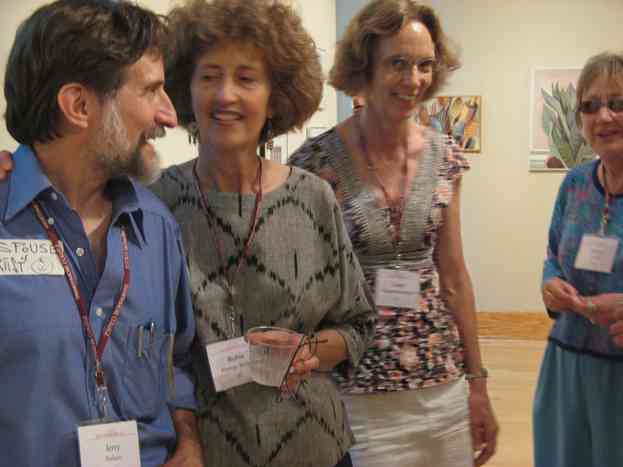 Click to enlarge.

Jerry & Robin Hannay Nelson with Belle Vreeland Hoverman & Eleanor (Muffin) Reid




Click to enlarge.
Arnie Yanof and Robin Hannay, Swarthmore College Class of '67.

"I told you, it's the conflict between the canvas as surface and
the Baroque diagonal in space as the organizing force.
You're a Swarthmore graduate, figure it out."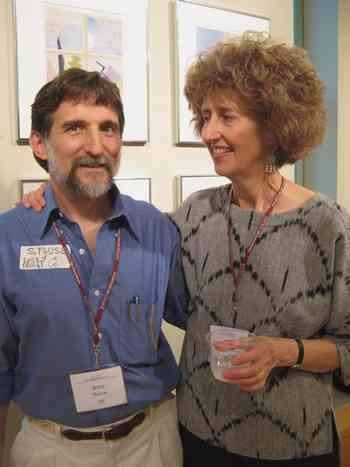 "That was your idea of a joke, wasn't it?"
--end
e-mails:
robinhnelson at removethistextspeakeasy.net and jerrynelson atsame.
Web address:
robinart.notlong.com
top of this page
portfolio of the work
Robin hung at this show
home page
for this Website
home page
of another Website (our trip to Oz)
Rev 16Feb08, 5May08, 6Jun13