Phoning in the kitchen. Laura, Adam and Dave overflow onto the porch.
What if the whole ground floor fills up? Then what?

Silly question !! Where do those stairs go?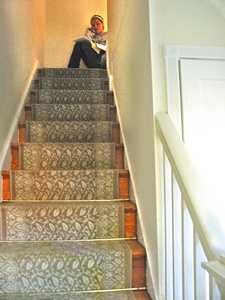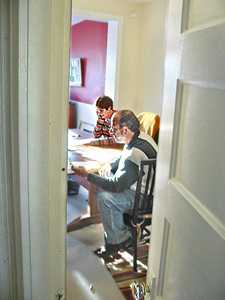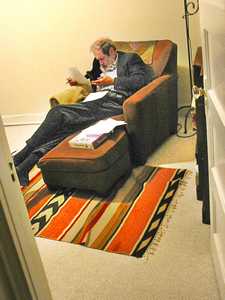 Click any photo to enlarge.
Pull your browser window wider if there's no room for 3 photos in a row.
Send me your names
& I'll post them. That's Alan lounging in the upholstered chair.
I came down from McLean, VA. You?
="">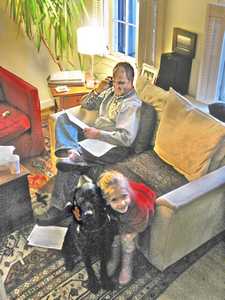 Finally the house begins to empty. Eileen and Toby (right) settle in downstairs while Kurt finishes the last call sheet. Some of us discover the cinnamon apple cake and pumpkin pie just past the kitchen. It was hardly two hours' work, but I'm famished and it's delicious.
Eliza says she'll host again on election day and tells everyone to
look for her party
on
moveon.org
and come back again! She writes the next day to say we did about 1,300 calls.
--jerry-va
bio
email
top
home for moveon parties
home for this Website