bottom (links to other pages)
Paintings date from the early 1990s.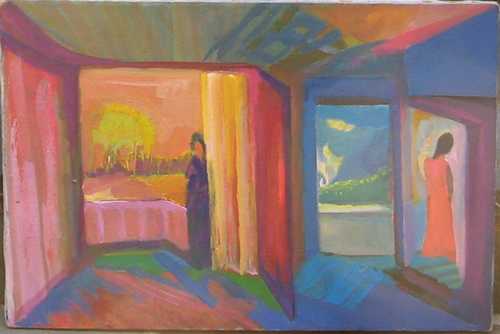 Cubed Doors to Balcony (14x22 in; discarded)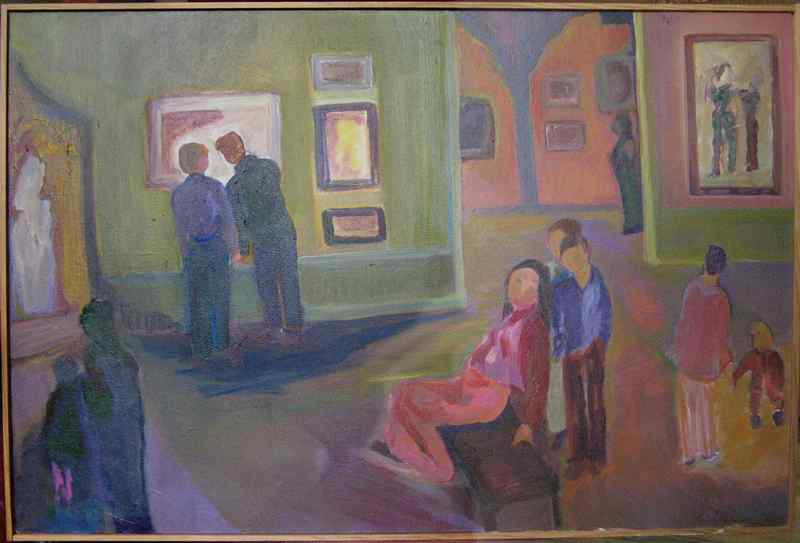 People In Museum ca 18x26 in.


Given to Betty Ustun by Lydia afer Florence's death, perhaps to be hung in the Docents' Office of the Hirshhorn Museum.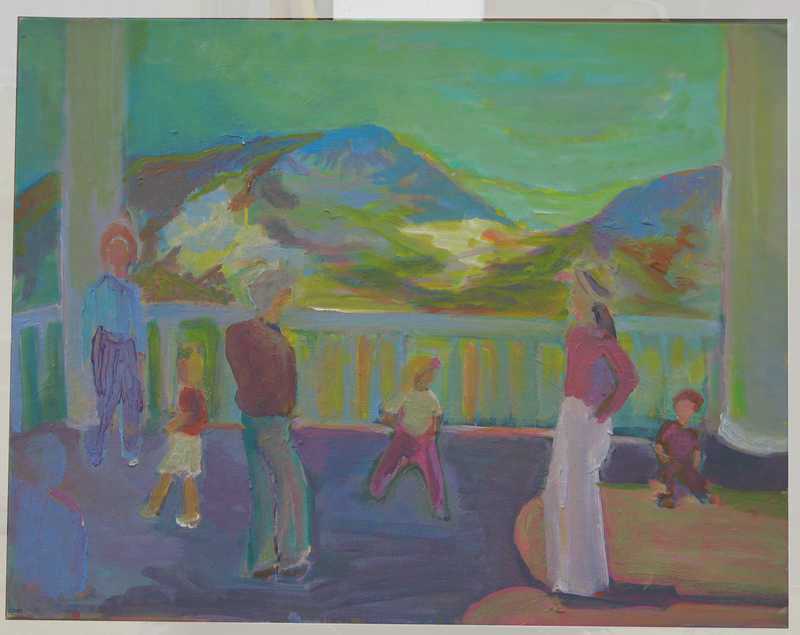 s
Portico with 6 Figures overlooking Mountains, 14 x18 in
Spoken for.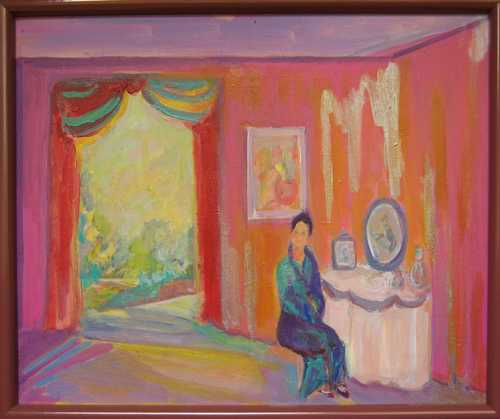 Lady at white dresser in pink room. 16 x 20 in.
Spoken for.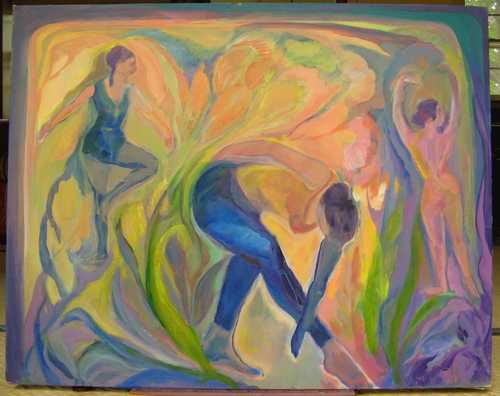 Three Dancers Swirl, with Purple Border (22x28 in)
Taken by Tina & Lorrin.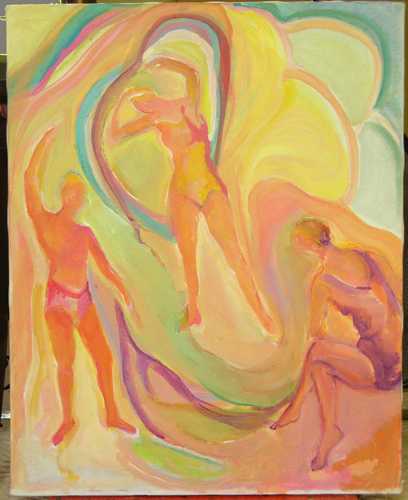 Three Dancers Swirl Capes (Orange & Yellow) 20x16 in.
Spoken for.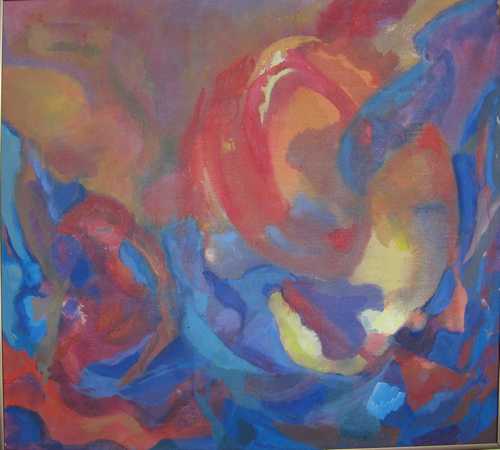 Swirl Red & Blue (23x27 in)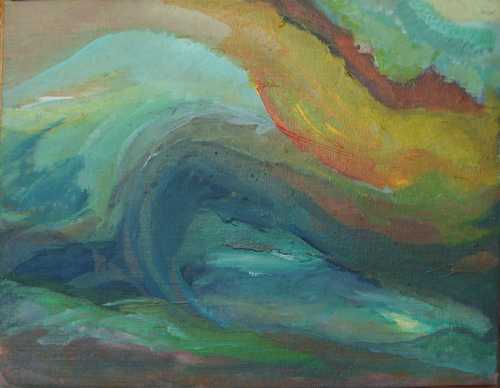 The Surfer's Pipe (11x14 in; discarded)
top
of this page
Intro to Florence Nelson's art
Blue Group

Rooms & swirls (you are here)
Single figures
Drawings

You are viewing "ART - Florence Nelson's paintings, drawings", a part of Robin & Jerry Nelson's home page


rev 28Apr08, 1Mar09 28Mar09